The Mission of JFS Desert is to provide for the social service needs of the Jewish and general community throughout the greater Coachella Valley with a commitment to promote the well-being of people of all ages, incomes and lifestyles.
Click here for a printable (pdf) version of the Resource List.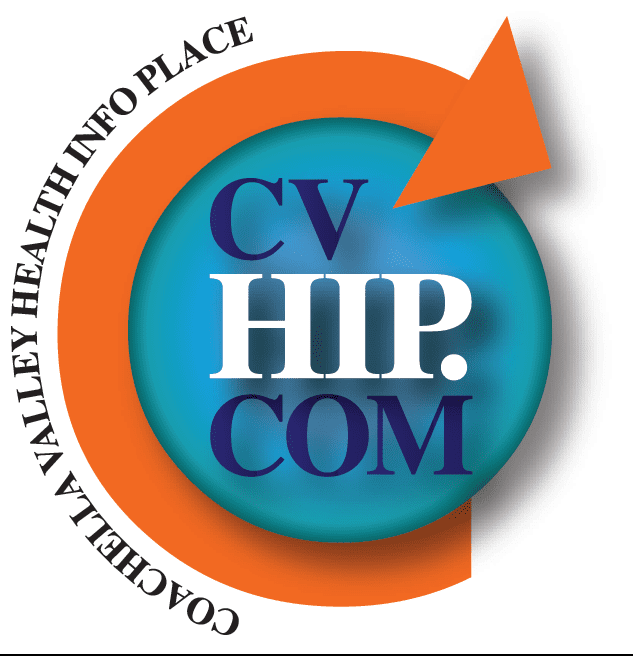 For additional comprehensive resources click logo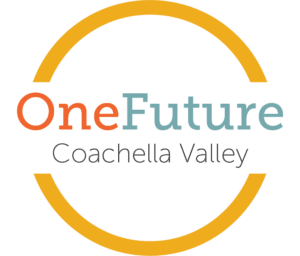 Click on the logo to see the wonderful work JFS and OneFuture CV are doing with mental health literacy in the Coachella Valley.
Display
Your content goes here. Edit or remove this text inline or in the module Content settings. You can also style every aspect of this content in the module Design settings and even apply custom CSS to this text in the module Advanced settings.
Emergency Housing
Coachella Valley Rescue Mission
47-470 Van Buren St.
Indio, CA 92201
(760) 347-3512
Martha's Village and Kitchen
83-791 Date Avenue
Indio, CA 92201
(760) 347-4741
Path of Life Ministries
(951) 786-9048
Safe House of the Desert
(Teens & Young Adults)
72710 E Lynn St
Thousand Palms, CA 92276
(760) 343-3211
Shelter from the Storm
(Victims of Domestic Violence)
73555 Alessandro Dr # D
Palm Desert, CA 92260
(760) 674-0400
Food Assistance Programs
Jewish Family Service of the Desert (Food Cards – established JFS client emergency)
490 S. Farrell Drive, Suite C-208
Palm Springs, CA 92262
(760) 325-4088
Cathedral City Senior Center
37171 W. Buddy Rogers Rd.
Cathedral City, CA 92234
1st and 3rd Mondays   8:30-9:30 AM
Catholic Charities
83180 Requa, Suite 8-9
Indio, CA 92201
(760) 342-0157
73441 Fred Waring Dr
Palm Desert, CA 92260‎
(760) 568-5101
Coachella Valley Rescue Mission
47-470 Van Buren St.
Indio, CA 92201
(760) 347-3512
Destiny Church
82-625 Showcase Pkwy #100
Indio, CA 92203
(760) 863-0700
3rd Sunday of month  9:00 AM
Food Now, Inc.
Town Center Shopping Center,
14080 Palm Dr
Desert Hot Springs, CA 92240
(760) 775-3663
Financial Assistance
Jewish Family Service of the Desert
490 S. Farrell Drive, Suite C-208
Palm Springs, CA 92262
(760) 325-4088
Catholic Charities
83180 Requa, Suite 8-9
Indio, CA 92201
(760) 342-0157
73441 Fred Waring Dr
Palm Desert, CA 92260‎
(760) 568-5101
Salvation Army
30400 Landau Blvd
Cathedral City, CA 92234
(760) 324-2275
Senior Advocates of the Desert (60+)
P.O. Box 2827
Cathedral City, CA 92235-2827
(760) 202-1024
Smiles for Seniors (65+)
P.O.BOX 1113
Yucaipa, CA 92399
(909) 790-6671 
Legal Assistance
California Elder Law 
(Medi-Cal Planning)
1111 East Tahquitz Canyon Way
Suite 121
Palm Springs, CA 92262
(760) 422-0404
Desert Legal Aid
Address: 423 N Palm Canyon Dr
Palm Springs, CA 92262
(760) 832-9770
Inland County Legal Services 
82632C US Highway 111
Indio, CA 92201
(760) 342-1591 
(800) 226-4257
Senior Services
Jewish Family Service of the Desert (Senior Case Management)
490 S. Farrell Drive, Suite C-208
Palm Springs, CA 92262 
(760) 325-4088
Coachella Senior Center (Food Distribution) 
1540 7th St
Coachella, CA 92236
(760) 398-0104
Desert Hot Springs Senior Center (Reduced Price Lunch & Food Distribution)
11-777 West Drive
Desert Hot Springs, CA 92240
(760) 329-6411 
H.I.C.A.P.  (Medicare Insurance Information)
Call: 916-231-5110
Indio Senior Center (Reduced Price Lunch)
45700 Aladdin St
Indio, CA 92201
(760) 391-4170
Jerry Rummonds Senior & C.C. 
87-229 Church Street 
Thermal, CA 92274 
(760) 396-1408
Mecca Community Center
62-250 Coahuilla Street 
Mecca, CA 92254 
(760) 396-0257
Mizell Senior Center Program (Meals on Wheels) 
480 S Sunrise Way
Palm Springs, CA 92262
(760) 323-5689
Riverside County Office on Aging 
44-199 Monroe Street, Suite B
Indio, CA 92201
(760) 771-0501
Senior Advocates of the Desert 
P.O. Box 2827 
Cathedral City, CA 92235-2827 
(760) 202-1024
SMART Desert (Mental Health for 60+)
14320 Palm Dr. 
Desert Hot Springs, CA 92240 
(760) 773-6767
TTY: (760) 770-2238
The Cathedral Center (Food Distribution)
37-171 West Buddy Rogers Avenue
Cathedral City, CA 92234
(760) 321-1548
The Joslyn Center (Meals on Wheels & Penny's Pantry)  
73750 Catalina Way
Palm Desert, CA 92260
(760) 340-3220
Crisis Hotlines
Adult Protective Services (24 hr. Elder Abuse Reports) 
Call: 1-800-491-7123
Child Protective Services (CPS) 
Call: 1 (800) 442-4918 
Call: (877) 922-4453
HELPLine (24 hr. Crisis and Suicide Intervention) 
Call: (951) 686-HELP (4357) 
National Sexual Assault Telephone Hotline
Call: 1 (800) 656-4673
National Suicide Prevention Lifeline 
Call: 1 (800) 273-8255 
En Español: (888) 628-9454
The Friendship Line (Crisis and Non-Urgent Calls for Isolated Seniors) 
(800) 971-0016
The National Domestic Violence Hotline 
Call: 1(800) 799-7233 
TTY: 1(800) 787-3224
Veterans Crisis Line 
Call: 1 (800) 273-825 – Press 1
Health
Telecare Corp. Riverside Desert CSU – Mental Health Urgent Care
2500 N. Palm Canyon Drive, Suite A1-A4
Palm Springs, CA 92262
(760) 424-5602
CARES Line (Provides referrals for Medi-Cal beneficiaries seeking Mental Health Services)
1 (800) 499-3008 
Wellness City (Life Skill classes for Medi-cal beneficiaries)
333 S. Indian Canyon Dr., Ste. E
Palm Springs, CA 92262
(760)778-4309 
Desert AIDS Project
1695 N. Sunrise Way
Palm Springs, CA 92262
(760) 323-2118
Riverside County Department of Mental Health
1 (800) 706-7500
Transportation
Jewish Family Service of the Desert (60+)
490 S. Farrell Drive, Suite C-208
Palm Springs, CA 92262 
(760) 325-4088
Desert Blind and Handicapped
777 E Tahquitz Canyon Way Suite 200-48
Palm Springs CA 92262 US
(760) 969-5025
SunDial
1 (800) 347-8628
Other
Housing Authority of the County of Riverside (Section 8 for 75+ or Veterans) 
44-199 Monroe, Suite B                    
Indio, CA 92201
(760) 863-2828 
(800) 609-5708
TDD (760) 863-2830
Riverside County Workforce Development Center (Resources for Job Seekers) 
44-199 Monroe Street, Suite B
Indio, CA 92201
(760) 863-2500 
TTY: (760) 863-2555
For Information on More Services 
2-1-1 Community Connect 
(Health and Social Services Referral Hotline for Riverside County Residents) 
Call: 2-1-1