These Coachella Valley residents dedicate their personal time and skills to the JFS Desert Board of Directors. The Board's standing committees are: nominating, finance, legacy and development, specific event committees, campership, and strategic planning/policy review.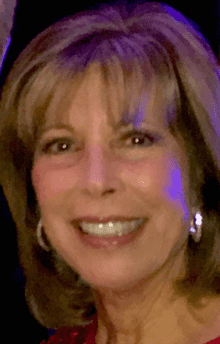 Joanne Chunowitz - President
I was born in Los Angeles and grew up in Encino, in the San Fernando Valley. So, I guess you'd say that I was a "Valley Girl."
I consider myself extremely lucky because I've had the opportunities and privilege to serve on many different boards and to volunteer for multiple organizations. Through these experiences, I learned the importance of "giving back." Being a part of the JFS Board and being a part of the wonderful services we provide is truly a privilege and an honor. Helping so many in our community to overcome the devastating hardships of mental health, homelessness, lack of food and the necessities for everyday living regardless of race, religion or persuasion is truly rewarding.
With a BA in Elementary Education and an MA in Reading, I worked with elementary school children. I was able to teach half-time for 27 of the 32 years I taught, allowing me to continue my volunteer work and spend quality time with my two children, Jenny and Jason. The joy of seeing the success of my students becoming proficient readers was especially rewarding.
After the passing of my first husband (after 43 years of marriage), I was lucky to remarry a man, Bill Chunowitz, who is also committed to "giving back." Bill was a founder of the second Ronald McDonald House in the world and, along with the two other founders, traveled the country to help other communities establish Ronald McDonald Houses. There are now over 380 Houses around the world. Bill was a past president of the Jewish Federation of the Desert as well as serving a three-year term as president of the College of the Desert Foundation.

Audrey Bernstein - Co-Vice President
I'm from Milwaukee and graduated from the University of Wisconsin and have four children, nine grandchildren, and was married for 57 years. I owned a clothing boutique for 23 years and was also involved in the Jewish community in Milwaukee. I live in the desert part-time and believe in giving back to the community wherever you reside. I served full terms on both the Board of Directors for the Jewish Federation of the Desert and Jewish Family Service of the Desert (JFS); this is the second time I've been elected to the JFS Board of Directors. I was also on the Tamarisk Country Club Board of Directors for six years, and I served as the social chairman for seven years. I'm looking forward to working with JFS president Joanne Chunowitz, Co-vice president Gail Scadron, and the rest of the JFS Board to expand, improve, and support the programs and services of the organization.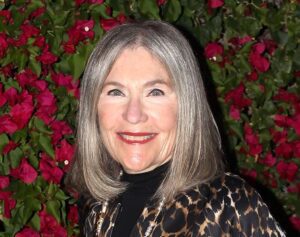 Gail Scadron - Co-Vice President
I am a born and bred Chicagoan who has been a part-time resident of the desert for 25 years.
My husband Bob and I love the desert community and feel strongly about splitting our time and philanthropy efforts to both Chicago and Desert charities. Bob and I both attended The University of Illinois in Champaign, Illinois. I finished my education degree at National Louis University in Evanston, Illinois, and was part of Project Head Start. It was a program in the inner city of Chicago focused on early intervention for at-risk children.
My volunteer work began with being on the board of the Jewish United Fund of Chicago Women's Philanthropy Board for 16 years. I was Vice-President of the women's board of Temple Bnai Torah as well as a member of the JCC Women's Auxiliary Board. It was just a natural instinct to feel the same affinity in the desert.
As a Board member of Women's Philanthropy for the Jewish Federation of the Desert, I was introduced to JFS.
It has been my honor to serve as a board member for seven years. In that time, I have seen the dedication of the staff as well as the Board in helping so many people in our community. I am proud to be assuming the role of Co-Vice President with Audrey Bernstein. We hope to enhance the good work of the agency and spread the word as advocates of JFS.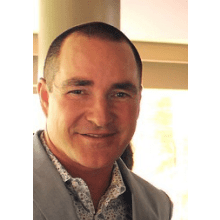 Lee Erwin - Board Secretary
Lee Erwin has been the Executive Director of Contour Dermatology and the Cosmetic Surgery Center for over 15 years. Passionate about information technology, he has utilized his computer engineering degree and business consulting background to help propel the practice into one of the most advanced cosmetic dermatology practices in the desert. Lee has a daughter who attends Palm Valley School.  He enjoys golf, hiking, pickleball and weight training.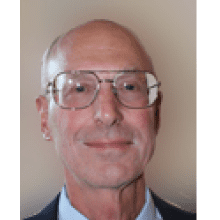 Barry Kaufman - Board Treasurer
Barry has 20 years of experience working at nonprofit agencies. He is currently the board treasurer at JFS, the Joslyn Center, and Animal Samaritans, all nonprofits in the Coachella Valley. He also volunteers at FIND Food Bank. Barry enjoys traveling, walking, hiking and swimming.
Nona S. Solowitz - Assistant Treasurer
Nona is a member of the American Institute of Certified Public Accountants (AICPA), California Society of Certified Public Accounts (CalCPA), National Association of Tax Professionals (NATP), National Association of Professional Women, Palm Desert Chamber of Commerce, Muses Society of McCallum Theatre, and the Girlfriend Factor. She serves on the Board of Directors of Jewish Family Service of the Desert, and on the Finance Committee of the Children's Discovery Museum. She is a lifetime member of Hadassah, serves on the advisory board member of the Women Leaders Forum, and is a community sponsor of Women Who Rule. She spends her free time cooking and creating food, spending time with her family, playing with her grandchildren, and hiking in the mountains.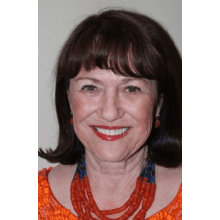 Aviva Snow - Immediate Past President
Aviva graduated from Sir George Williams University in Montreal, Canada with a Bachelor's degree in Social Welfare, then went on to study Gerontology at Notre Dame De Namur University in Belmont, California. She worked as a Residential Realtor in Los Altos, CA and as a Real Estate sales manager in San Jose, for Shea homes and Palo Alto, for Summerhill homes. Aviva's passion for helping others and her dedication to improving the world led her to join the JFS Board in 2014. Although her heart lies with the seniors (particularly Holocaust Survivors), she shares the JFS philosophy of helping others regardless of religion, race, age or sexual orientation.